Noémie joins the Team !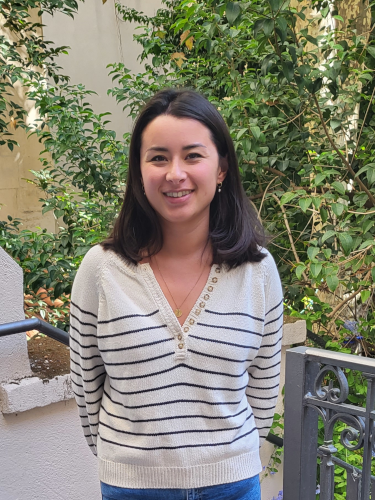 Hello Noémie, welcome!
You joined the team last week as a quality manager, but you also have a solid background as a lawyer. Can you tell us in a few words who you are, what you do, and what your aspirations are?
First, could you introduce yourself and tell us more about your academic and professional background?
Normandy, then Lyon, Paris, and now Toulon (and a little bit from Marseille with Ventio!), I am not afraid of the unknown and I am naturally dynamic.
I started in law with the aim of taking the French/European public administration competition, but when I arrived at the admission orals, I had major problems: the environment didn't suit me.
After relocating to Toulon for personal reasons, I saw this move as an opportunity to renew myself. After a bit of soul-searching, an inventory of my skills and desires, I naturally turned to the quality profession. So I started a work-linked training course in this area at the IUT in Toulon, and here I am at Ventio!
How did you find out about Ventio and why did you decide to apply?
My training manager gave me the contact details of Ventio, because she thought that the job and the world would suit me. I did my research and applied.
Arriving in a company that has just been created with its uncertainties and challenges is not an opportunity that you come across every day. I saw in Ventio the ideal place to challenge myself. Watching a company grow step by step is unparalleled and the dynamism of the team reinforced my choice.
Also, with a small structure and a small team, you integrate much more quickly, you have more autonomy and we are much more attentive to each other.
What will your tasks be?
I will participate with the CEO, the CTO and the CISO in the implementation of the quality management system (ISO9001) and information security (ISO27001) in relation to biomedical imaging and research & development activities.
I will also bring in my legal knowledge, in public law and European law, particularly with regard to compliance with the European Data Protection Regulation (RGPD), which is constantly evolving and becoming stronger in a society where technology is becoming increasingly important.
What areas are you particularly interested in and would like to specialise in?
Quality, safety and a particular sensitivity to the environment. I am lucky enough at Ventio to be able to work on the first two and I hope in the future to be able to integrate sustainable development into my work.
Three words to describe your state of mind at the beginning of this year at Ventio?
Renewal, Challenge, Motivation.