Welcome to Davy Cam joining the team at Ventio !
Hello Davy, you joined the adventure at Ventio three weeks ago, tell us in a few words your personality, your background and your aspirations.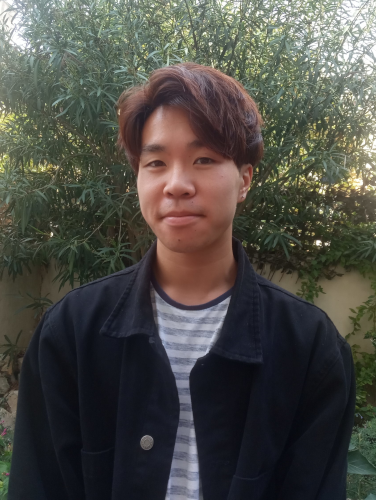 Can you introduce yourself in a few words and tell us more about your academic and professional background?
Hello, my name is CAM Davy, I am 23 and I come from Montpellier, Hérault department, Occitanie region, France. I spent almost all my life in this city, and I am thus new to the Marseille area. I have a professional training in IT Service to Organizations with a focus on Networks, and had a professional licence (equivalent to a Bachelor's degree) in Computer Networks and Telecommunications in 2019 with a major in Internet-of-Things. Subsequently, I started working as an Infrastructure Technician for colleges and local authorities in the Hérault department for a digital services company in connection with the department. This year, I succeeded in entering the work-study training program in the very selective Master 1 Networks and Telecommunications in Aix-Marseille Université on the Luminy campus.
How did you find out about Ventio and what are the reasons that prompted you to apply?
I got to know Ventio by talking to the various professionals who are in charge of the Master and who made it possible to establish contact for a work-study program at Ventio. I subsequently learned about the activities of the company and it particularly attracted me. It specializes in the Cloud and security in the field of the processing of sensitive health data. I had worked on this subject during my Licence's degree by producing a report on connected objets in health. This field fascinates me, on the one hand because it is a technologically advanced field and I like what is high-tech, but also and above all because the application of these technologies to the health sector has deep meaning and represents an enormous potential.
What will your missions be?
I will be in charge of application security, taking over the work that someone had worked on before my arrival. I will take care of managing the containerized applications, developed in-house by Ventio while ensuring their security during their deployment and use in the cloud. I will be working on automating the processes so that they can be created and deployed automatically at the customer's request. I have already learned a lot in a few weeks about IT security and I am already working with cloud infrastructure automation tools!
What areas are you particularly interested in and in which you would like to specialize?
I am attracted by all new technologies and particularly by Connected Objects, their development and their transfer into production. This is a sector that is developing very quickly and is used in many fields such as agriculture, cities, town planning and even the medical field. I would like to specialize in IoT (Internet of Things) engineering so that I can develop my own connected objects.
3 words to describe your state of mind at the start of this year at Ventio ?
Motivated, Curious and with a breath of Optimist for this year!